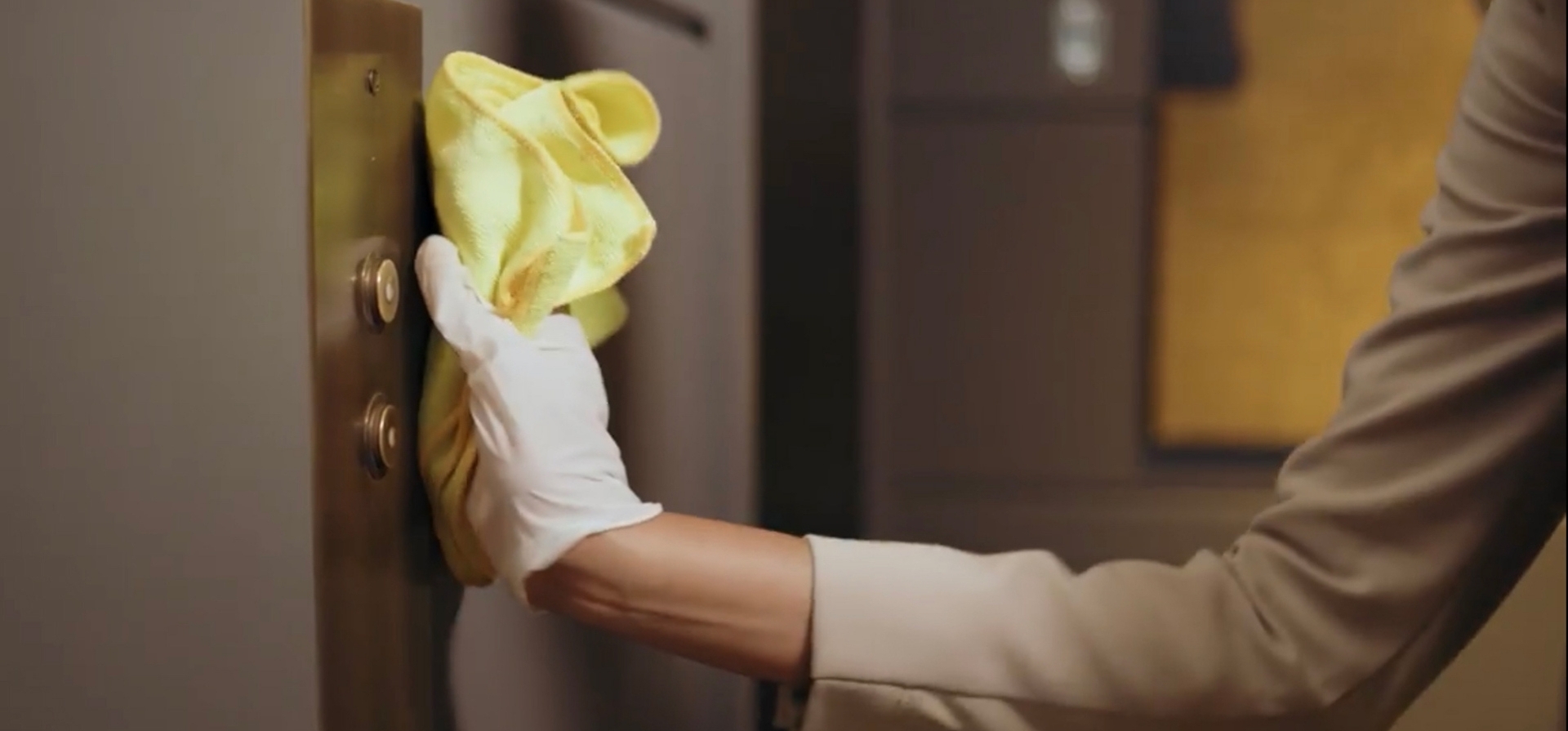 Welcoming You Back: The IHG Way of Clean
Intercontinental Sydney was born out of a love for True Hospitality. Throughout our most challenging time yet, this has never changed. The safety and wellbeing of our guests and colleagues is our utmost priority. During this time, we have reassessed all cleaning standards and implemented new hygiene procedures and guidelines, including the IHG Way of Clean programme.
To keep you safe, the hotel experience may feel a little different for now with social distancing measures in place and other precautions in our outlets that adhere to government guidelines and public health advice. Rest assured that our True Hospitality will continue to shine through and our people are here to help you every step of the way.
On behalf of the team, thank you for your incredible commitment, understanding and patience, and we look forward to welcoming you soon. For any additional information or questions please contact us on +61 2 9253 9000 or at intercontinental.sydney@ihg.com.
IHG Way of Clean Program
InterContinental Sydney will execute the IHG Way of Clean programme. The programme has been developed in conjunction with experts from Ecolab, a global leader in hygiene technologies and service, and includes deep cleaning with hospital-grade disinfectants in guestrooms and public spaces, and a continued partnership with Ecolab to enhance the programme and provide high-impact cleanliness solutions, including:
Personal guest cleanliness and safety resources, such as:
• Individual guest amenity cleaning kits and personal-use sanitiser/wipes for guests
• Personal Protective Equipment (PPE) guidance for staff
• Visible sanitiser stations in public areas and colleague spaces
• New operating procedures to integrate social distancing signage and signals
Enhanced cleaning and operating procedures for every zone of the hotel:
• Arrival: Reduced contact and physical interaction at check-in and check-out, touchless transactions, guidance on usage of front desk barriers, and sanitiser stations in high traffic areas
• Public Spaces & Amenities: Visible and more frequent deep cleaning of high touch surfaces, spacing or reduction of furniture for social distancing, best practices for pools and other amenity spaces
• Food & Beverage: Operational changes to food & beverage requirements and delivery; new food & beverage standards and service protocols, including banquets, and catering
• Guest Room: Verification of sanitisation with items marked as cleaned / ready to use (e.g., glassware, remote control), removal of in-room collateral or other high touch items, and upgraded laundry protocols
• Technology: Evaluating advanced technology for implementation as part of this enhanced programme and all elements of a contactless guest experience
These rigorous efforts are being led by IHG's recently established Global Cleanliness Board. This group of IHG operations, health and safety, and guest experience colleagues are working with external specialists to understand best practices, define solutions and implement processes that address short term needs and are sustainable over the long-term.
IHG Clean Promise
"Good isn't good enough – we're committed to high levels of cleanliness. That means clean, well maintained, clutter free rooms that meet our standards. If this isn't what you find when you check-in then we promise to make it right."