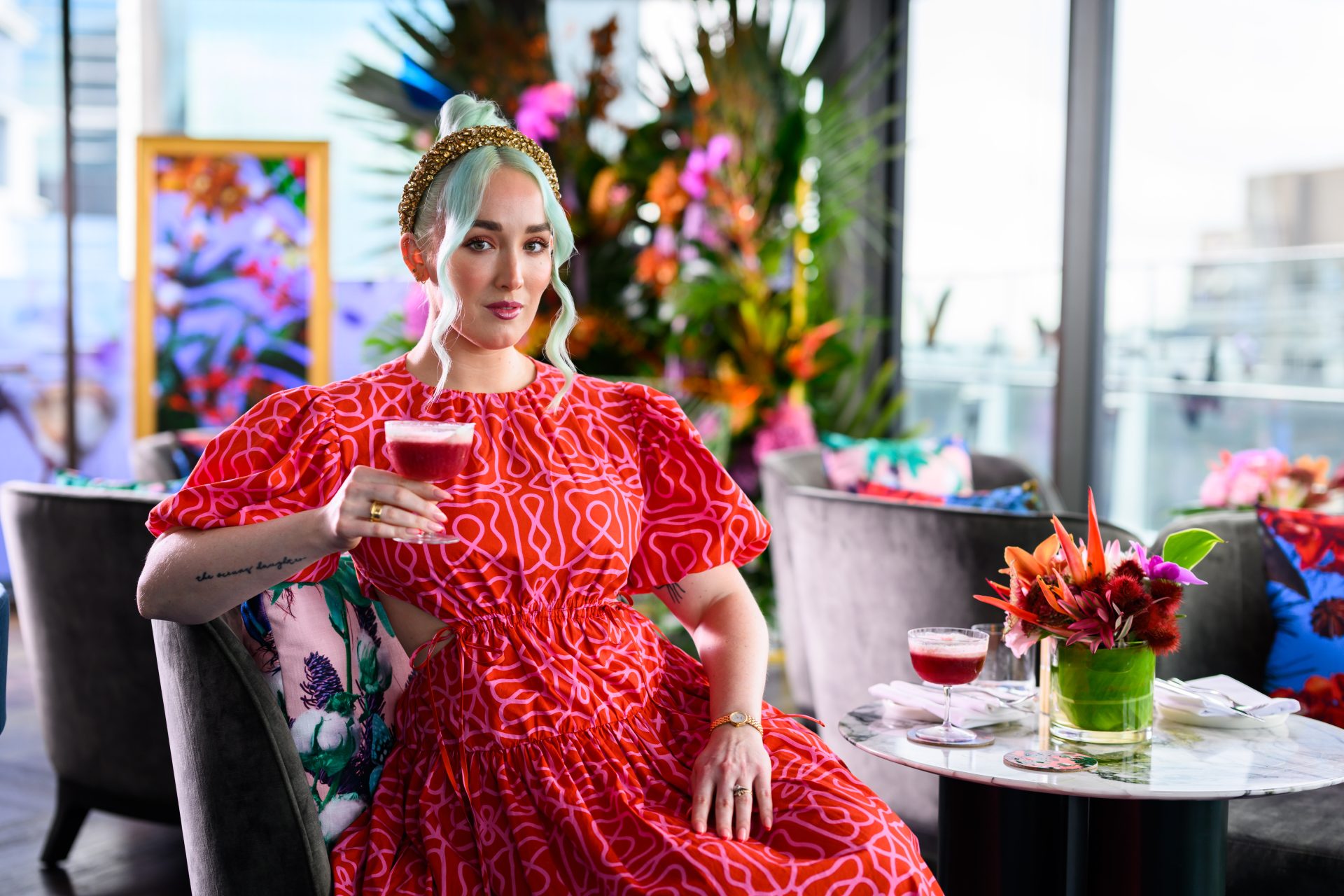 Claire Luxton at InterContinental Sydney
From now until the 1st of April 2023, experience an immersion of art in Aster.
Renowned multidisciplinary artist Claire Luxton has transformed the rooftop bar into a vibrant oasis of florals and sensory installations, from translucent butterflies canopied above the bar, to life-size decals of Luxton's artwork on the bar's iconic glass balcony. Designed to reflect a series of NFTs (non-fungible tokens) Ms. Luxton designed specifically for InterContinental, additional custom made furnishings adorned with Australian botanical references and spectacular living floral arrangements have been integrated throughout the venue.
Aster patrons will not only be treated to a marvel of colour and contemporary art, but they can also taste the experience. A limited-edition cocktail – featuring Four Pillars Bloody Shiraz Gin, red wine shrub and rhubarb liquor and a highly innovative garnish – will also be available alongside Aster's bespoke cocktail and drinks list.
The Claire Luxton X InterContinental Hotels and Resorts partnership is available for all patrons of Aster. Bookings are essential.